Press
[a2z "Next year, Entering the U.S and Singapore… Mass-production of autonomous driving cars in 2027."
페이지 정보
작성자
Autonomous a2z
조회
768
작성일

2022-06-09
본문
Local companies and Road driving demonstration.
Utilizes own factory with annual production of 30,000 units. 
Lidar·Autonomous driving mobility, etc.
Promotion of sales of Smart city solutions in each country.
"Preoccupy the market and widen the gap between conglomerate." 
Autonomous driving start-up Autonomous a2z will advance into overseas market such as U.S and Singapore. Starting with the demonstration of the modified autonomous driving car and LiDAR autonomous driving infrastructure system, the company plans to sell smart city solutions including autonomous driving mobility developed by itself to countries around the world in the future.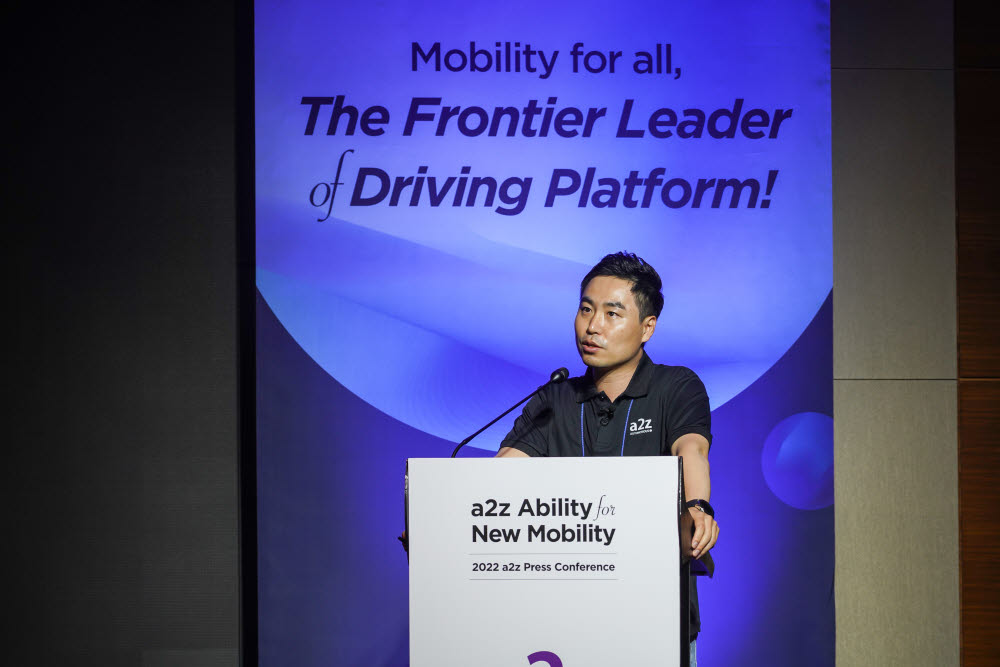 < Han Ji-hyeong , CEO of a2z.>
a2z held a press conference at the Conrad Seoul Hotel in Yeouido, Seoul, on the 9th and announced its plan to enter overseas markets.


a2z will set up branches in U.S and Singapore next year and prepare everything necessary for the business. The demonstration of autonomous driving cars will be started first in the United States, and the demonstration of the LIDAR autonomous driving infrastructure system will begin in Singapore. As a start-up with limited manpower, the two countries business development schedules are staggered to increase efficiency.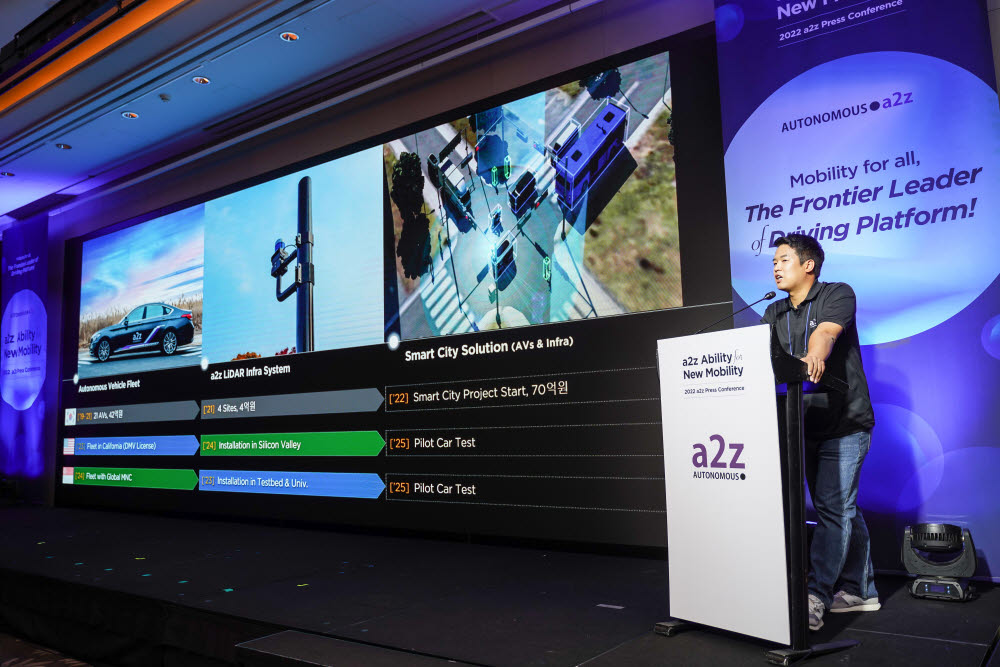 Yu Min-sang, the managing director of a2z Vehicle Platform Development office , is announcing plans to enter the U.S and Singapore markets.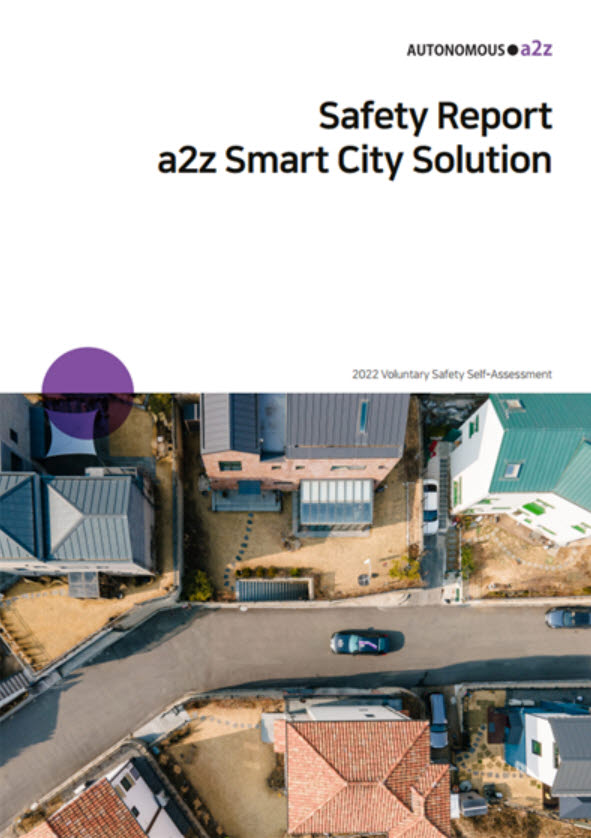 <오토노머스에이투지 VSSA>

The United states is leading market for autonomous driving technology. It is easy to do business because there are no compulsory regulations and only guidelines exist at the federal level.

a2z has completed the registration of 'Voluntary Safety Self-Assessment (VSSA) by the National Highway Traffic Safety Administration (NHTSA) in accordance with recent guideline to enter the US market.


The U.S autonomous driving car demonstration starts with autonomous driving car first. By the fourth quarter of this year, it is expected to obtain an autonomous driving license from the California State Transportation Agency (DMV). After establishing the U.S branch office in the second quarter of next year, the demonstration will begin in earnest.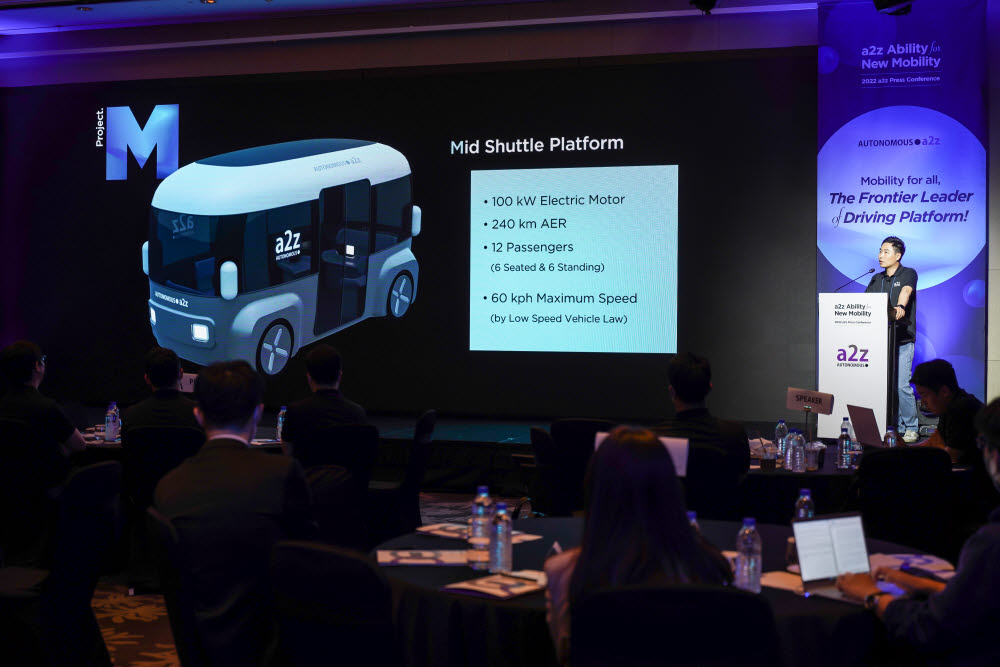 <한지형 a2z 대표가 중형 셔틀 플랫폼 MS를 소개하고 있다>

In Singapore, a2z collaborates with multinational companies to demonstrate LiDAR-based smart city infrastructure. The plan is to fist apply the LIDAR autonomous driving infrastructure system to autonomous driving testbeds including universities, and expand it to public roads. The systems monitors pedestrians and vehicles by LIDAR and enables data transmission and reception through vehicle -to-X (V2X) communication. Autonomous driving cars can overcome sensor limitations with the help of infrastructure, which increases safety.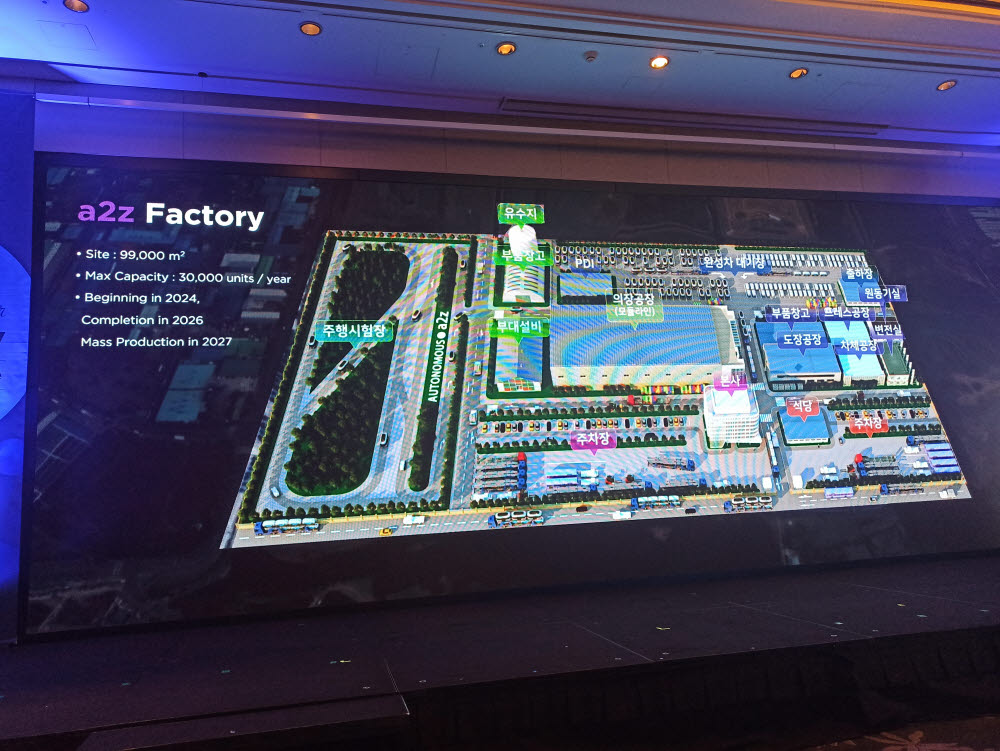 a2z plans for its own factory to be completed by 2026. The design is expected to be completed by 2023 and construction will begin in 2024.
a2z will ultimately supply smart city solutions overseas, including self-driving mobility and LIDAR self-driving infrastructure systems, which will be mass-produced in 2027. The autonomous driving mobility under development is a 3m small delivery platform 'SD' and a 5m medium shuttle platform 'MS'. It will be produced through its own plant of 1,068 thousands square feet with an annual production capacity of 30,000 units to be completed in 2026.
Test car will be released in the first half of next year. Before mass production, a2z plans to begin demonstrating driving on public roads in Korea, U.S, Singapore from 2025. The plan is to secure customers by developing sales activities based on technology. The manpower necessary for business expansion is not only recruited from outside, but also through self-cultivation programs for master's and doctoral students.
CEO Han Ji-hyeong said, "The unmanned autonomous vehicle market is still in its infancy and will gain an edge by widening the gap with large companies. "We plan to maximize our profits," he said.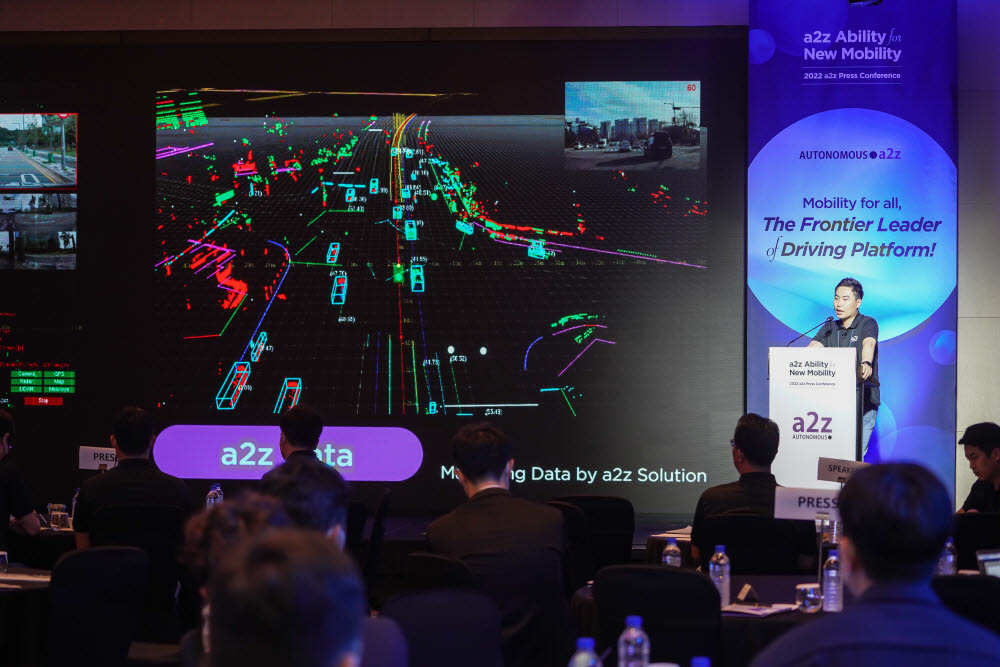 a2z CEO Han Ji-hyeong is explaining the process of processing data collected with LiDAR, radar, and camera through a self-developed solution>
Meanwhile, a2z will conduct a Series B investment round from July 1 to early November. Through this, it plans to raise more than 100 billion won and use it for autonomous driving technology and mobility R&D, overseas market entry, and M&A.

박진형기자 jin@etnews.com